50th Anniversary Logomark
The 50th Anniversary Planning Committee decided early on that not only would there be an emblem that branded all of our work for the coming celebratory year, but that the emblem would be developed through a CED student design competition.

50th Anniversary Logomark in four applications
Sixty three entries were received in the College of Environment + Design's 50th Anniversary Student Logomark Competition. The rules were simple; a denotation of 50 years, and the words "College of Environment + Design (or CE+D, or CED, upper or lowercase acceptable)" had to be incorporated into each entry. Nine entries survived the first round of competition, and were manipulated by Senior Graphic Designer Eleonora Machado into a variety of iterations and applications, from which the 50th Anniversary Branding Committee made their final selections.
Eleonora and the branding committee then worked with the winning entry to produce the official logomark of our college's 50th Anniversary celebration; that design process is represented in this document. (PDF)

Logomark color variations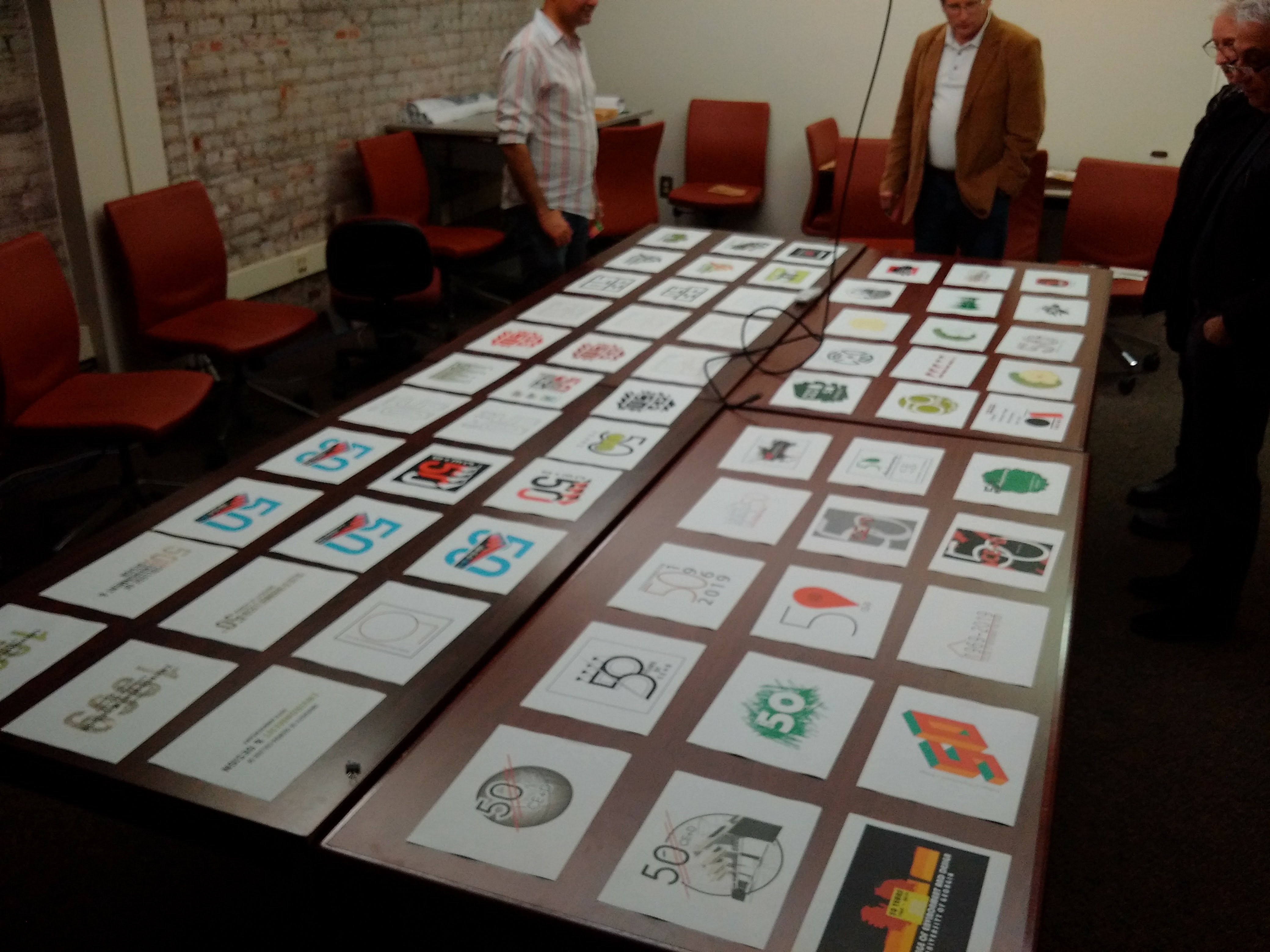 Branding Committee deliberations
The Winning Entries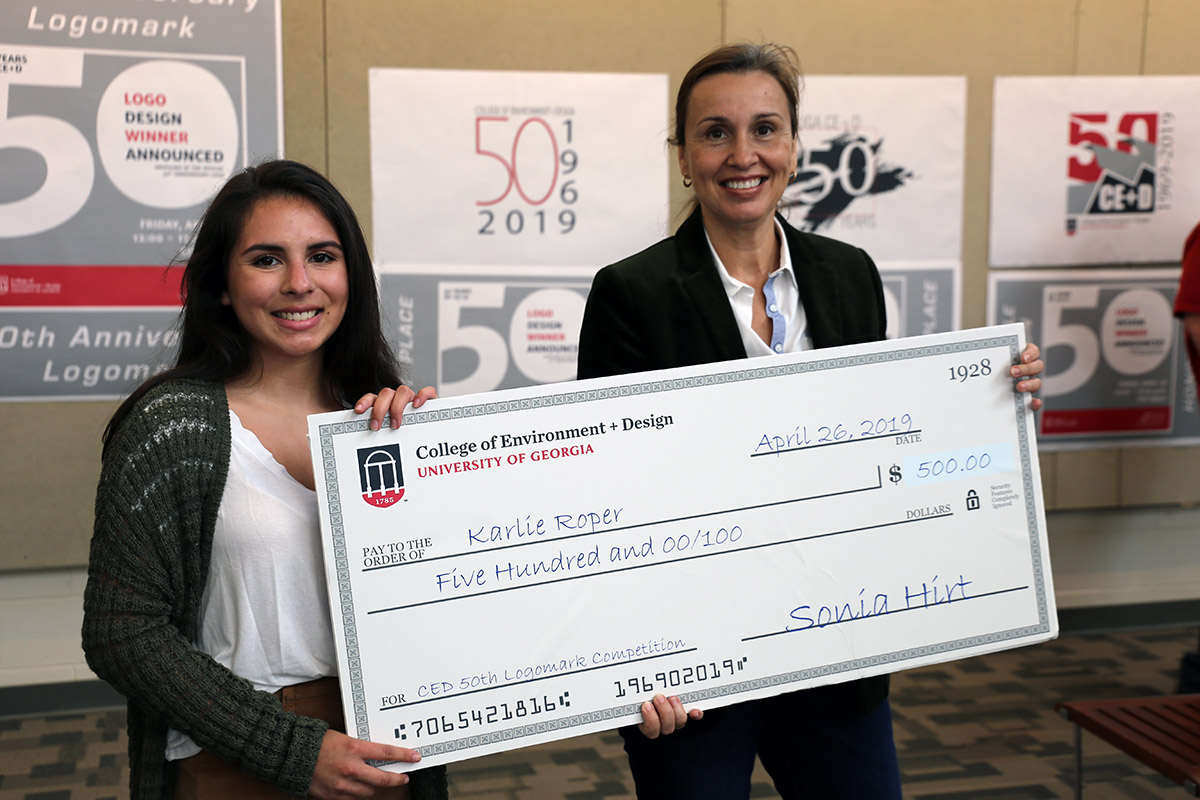 First Place Karlie Roper, with Dean Hirt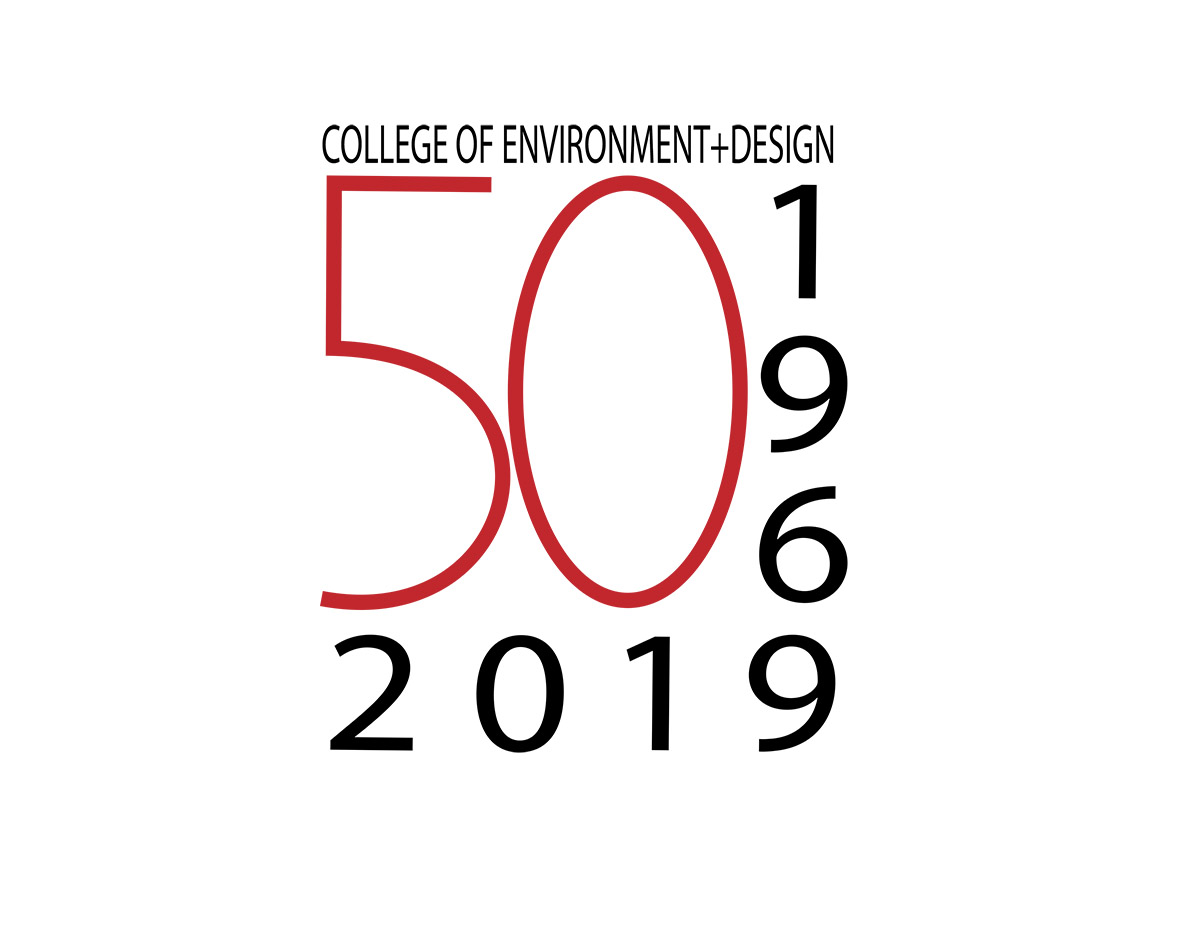 Karlie's entry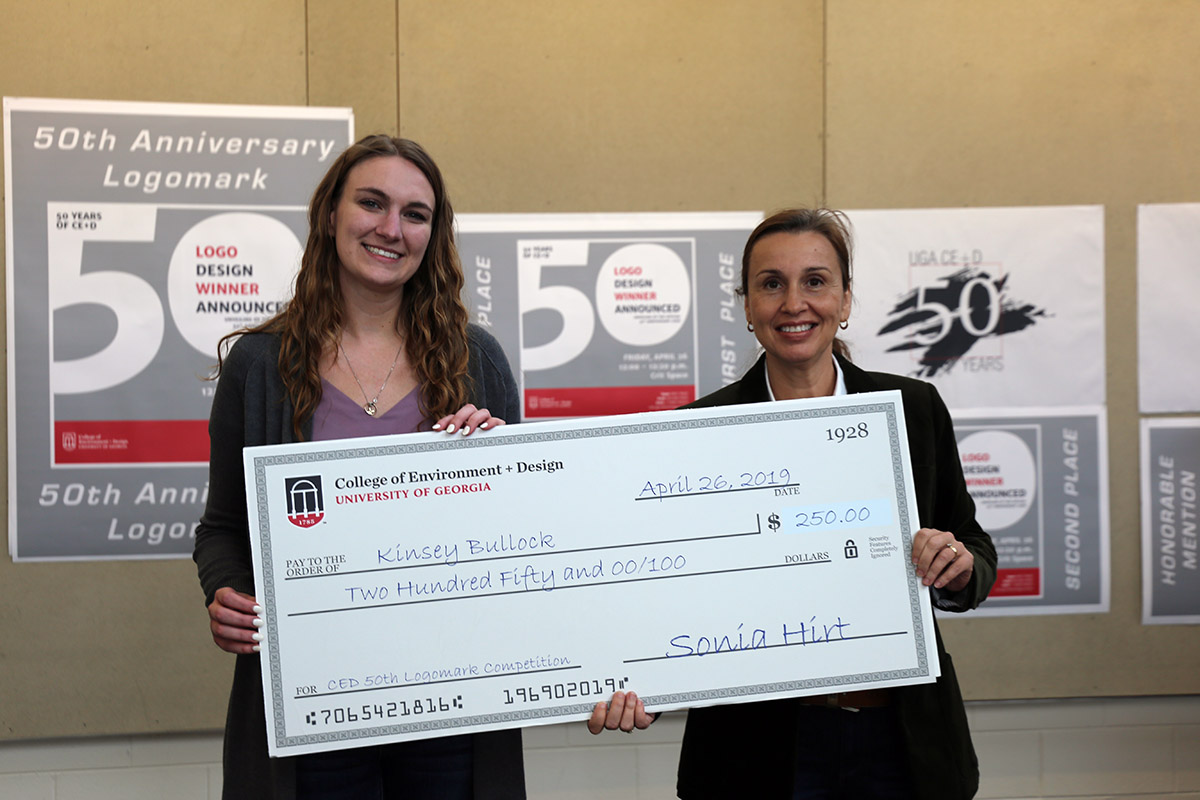 Second Place Kinsey Bullock, with Dean Hirt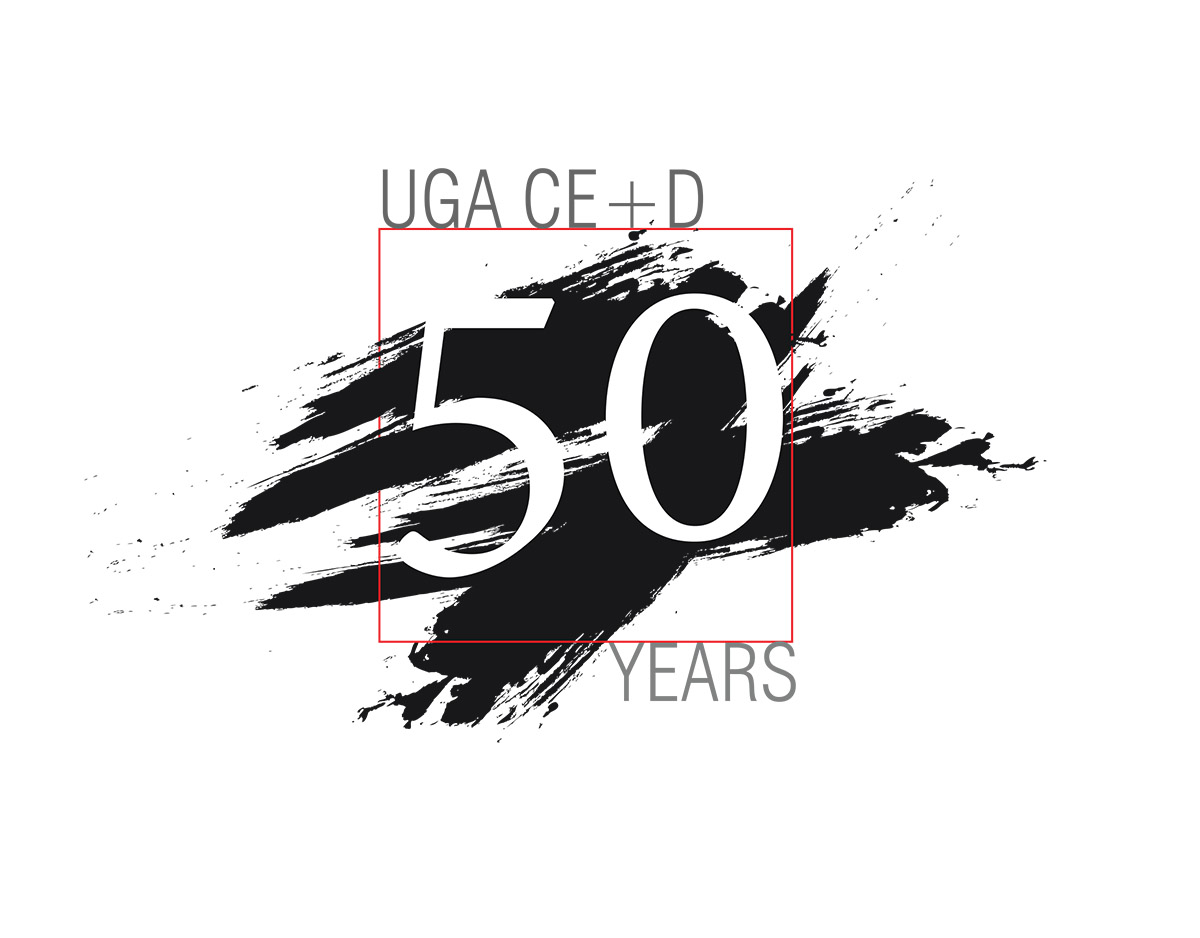 Kinsey's entry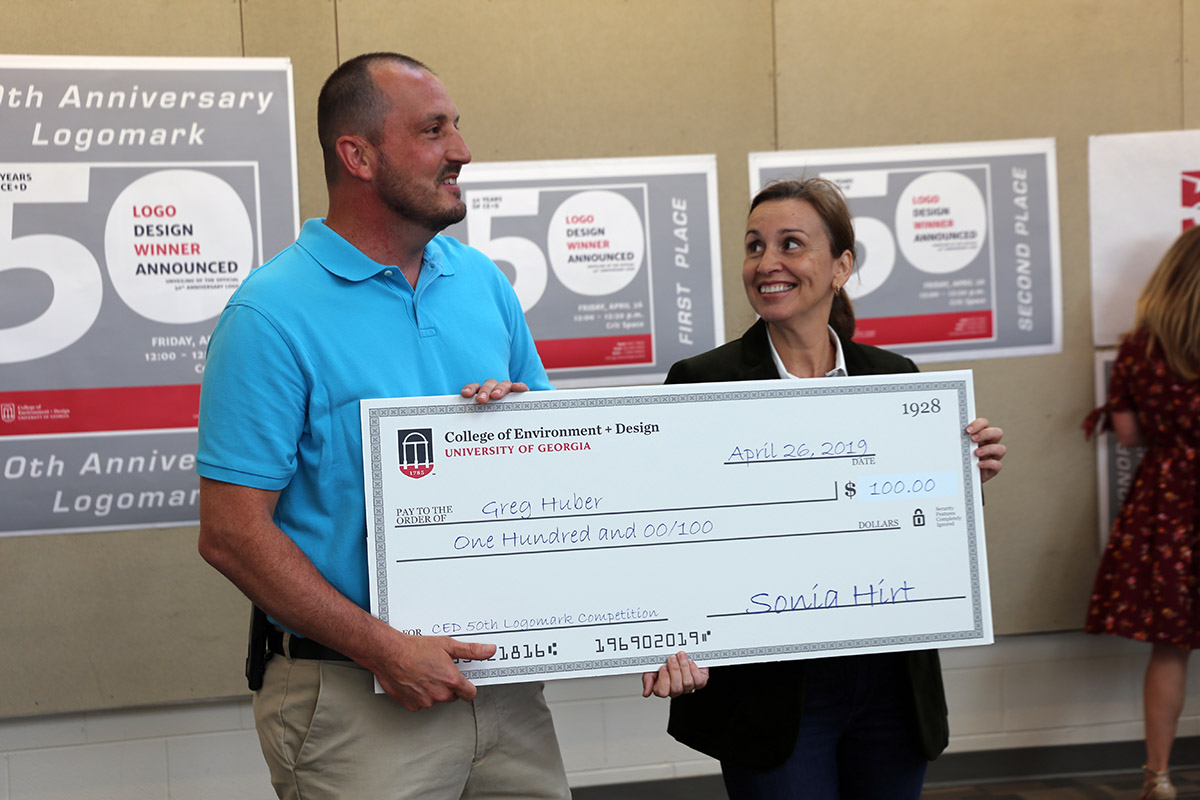 Honorable Mention Greg Huber, with Dean Hirt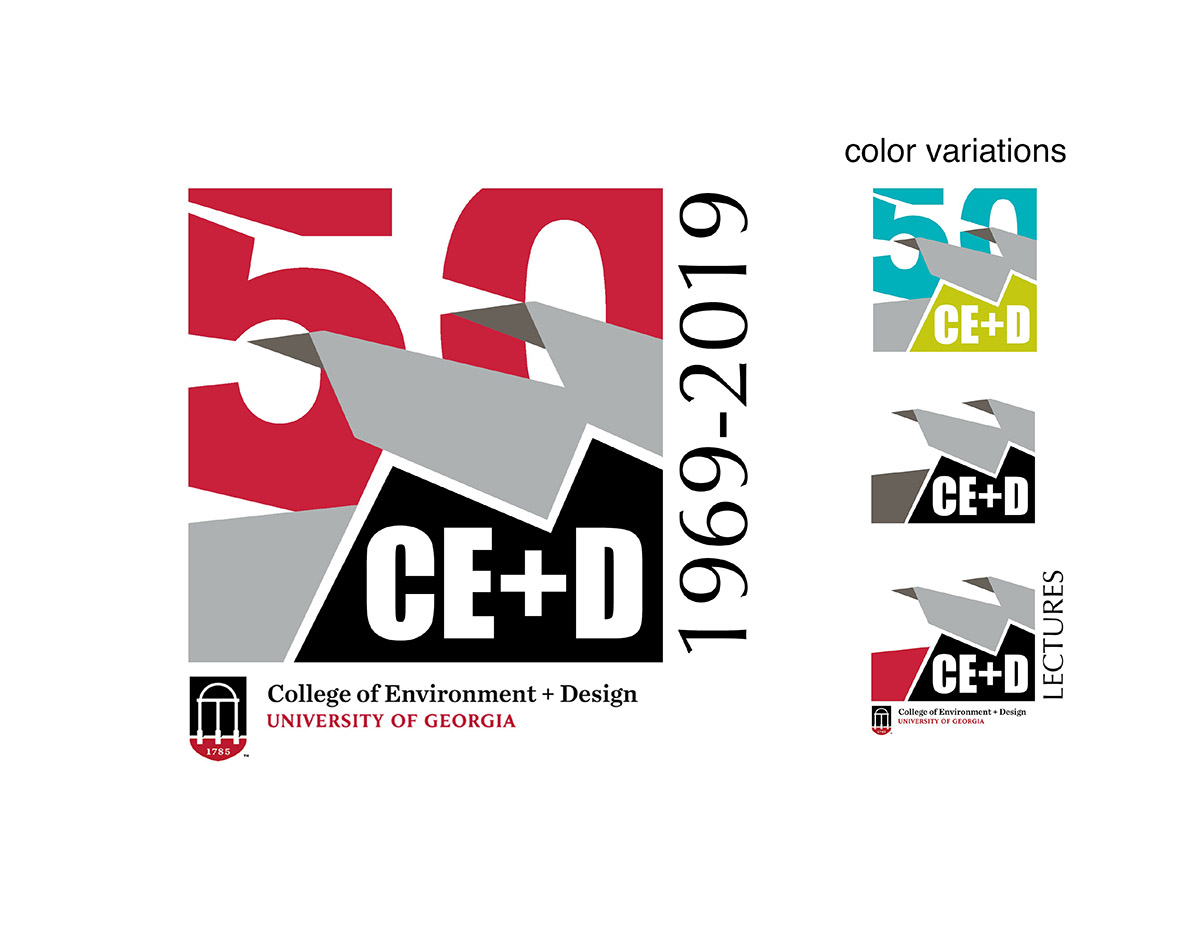 Greg's entry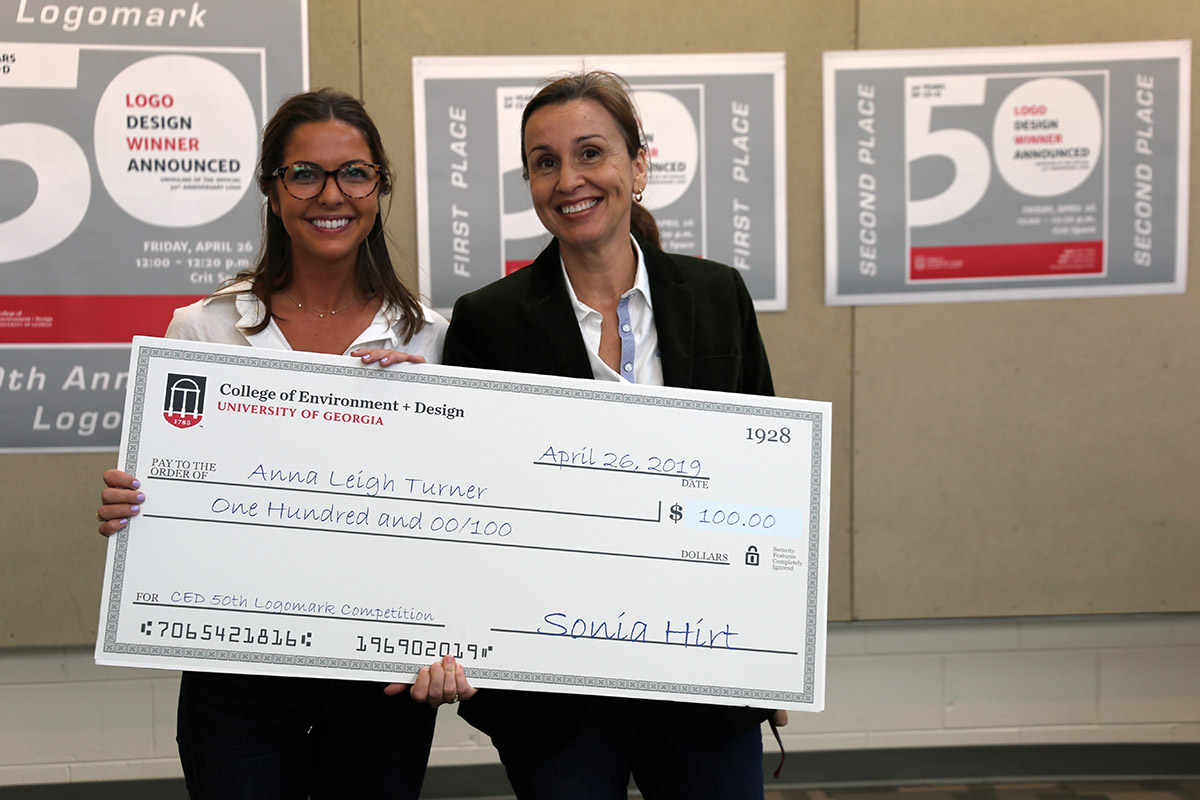 Honorable Mention Anna Leigh Turner, with Dean Hirt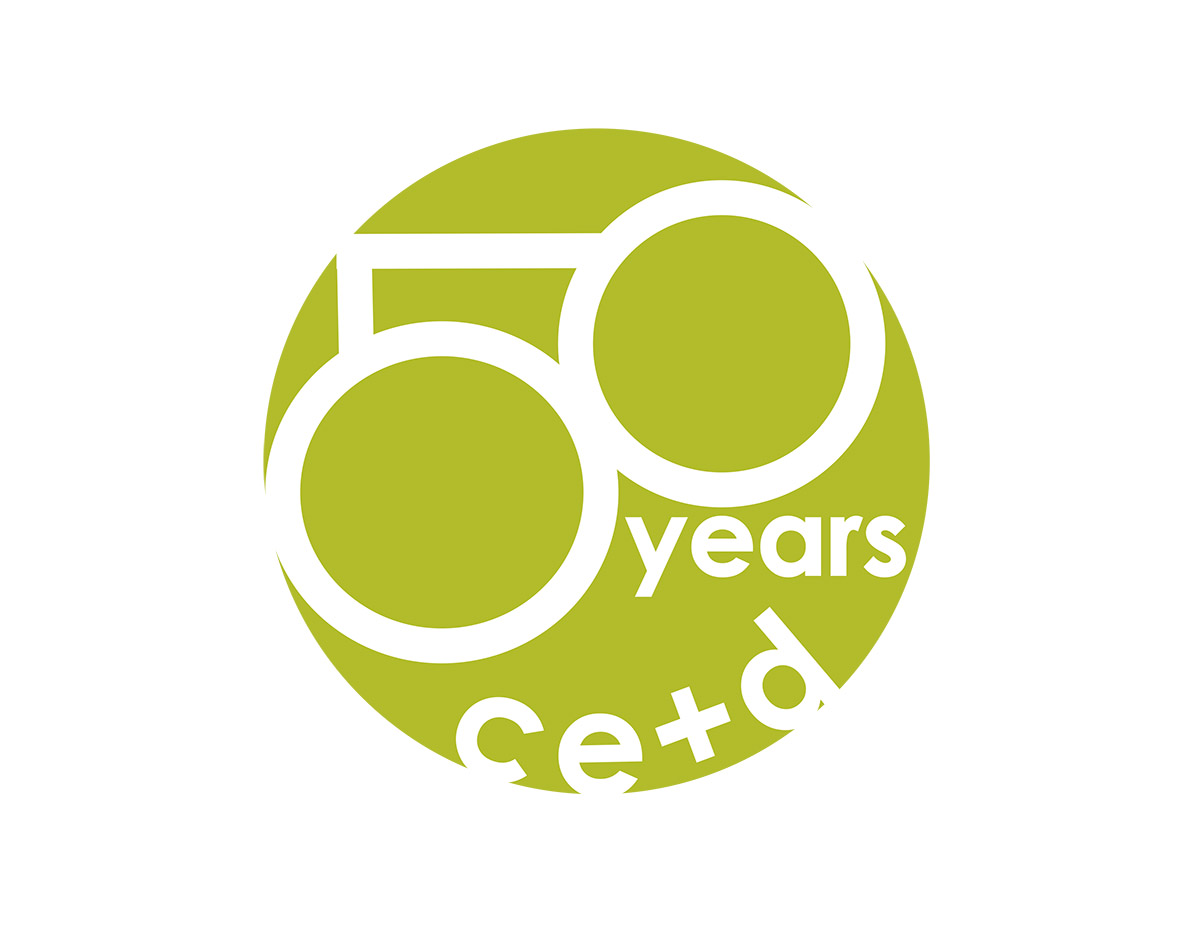 Anna Leigh's entry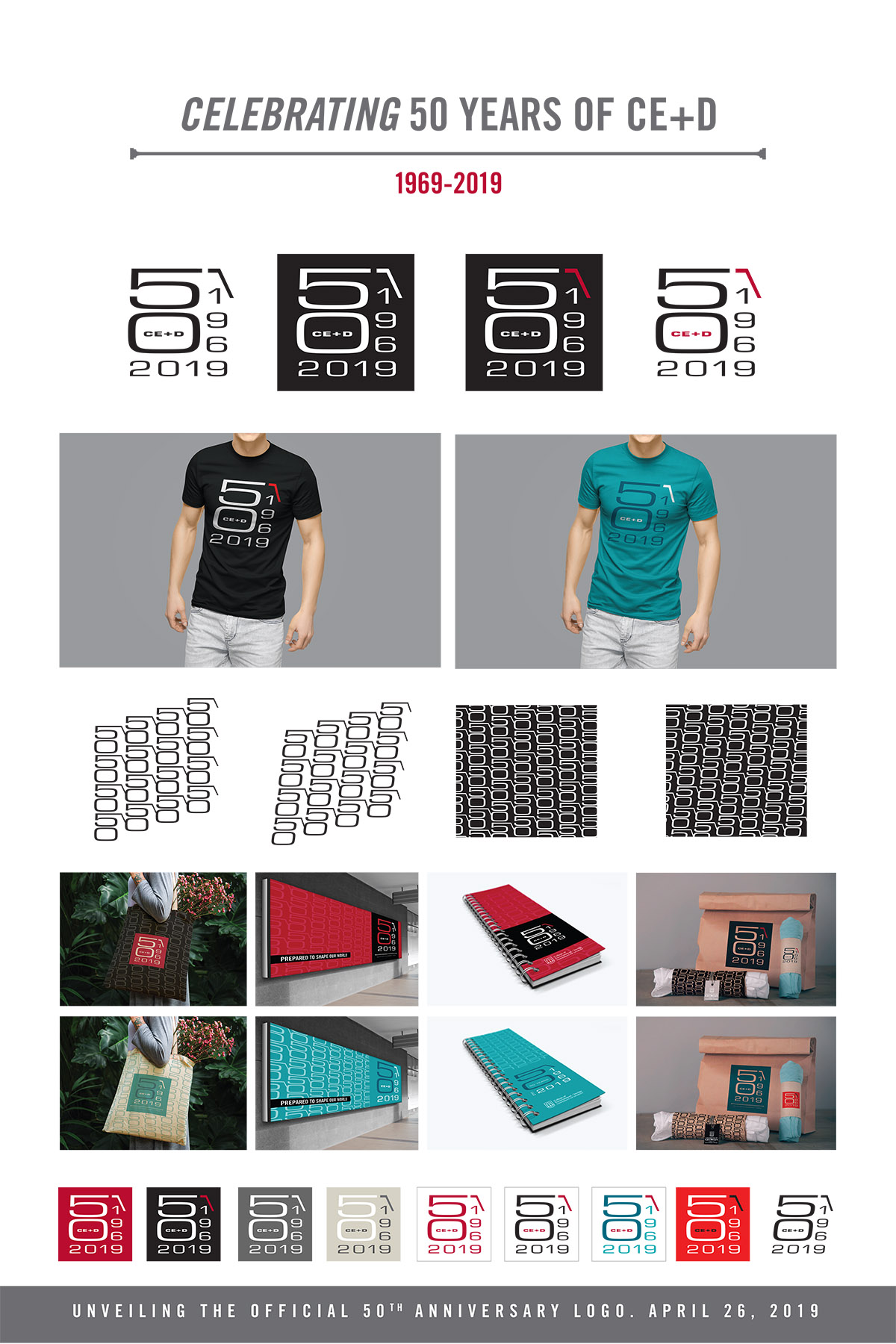 Poster showing variety of applications of the logo (click here for larger version) (PDF)