Student Events
A 50th Anniversary Student Events Committee was created at the outset, to ensure the anniversary year not only included a series of student focused celebrations, but also to actively engage a unique student-directed vision for the year.
Ideas in development include:
An Educational Campaign across UGA, as well as in local high schools, to promote the CED
A Design Competition for Denmark Hall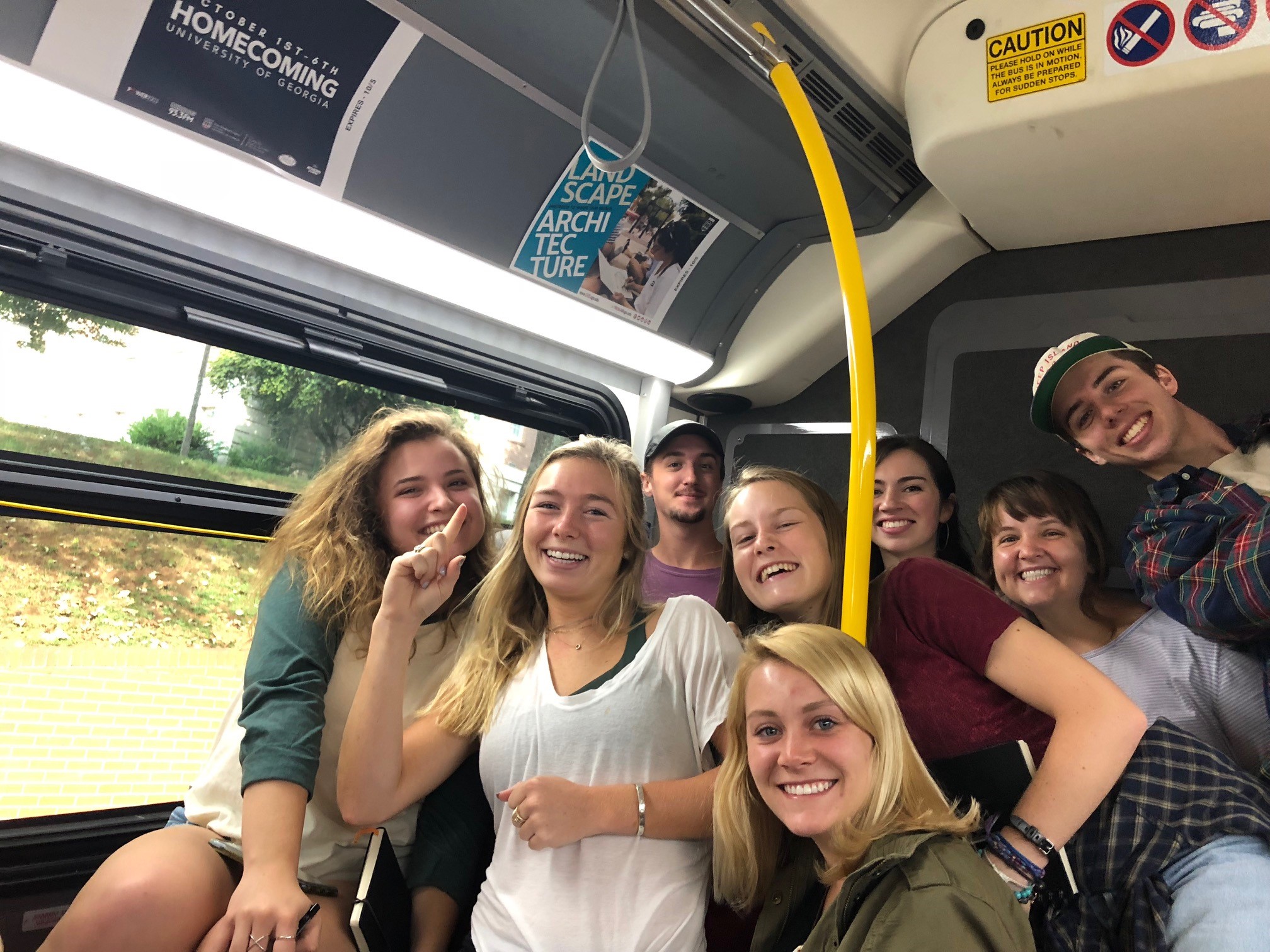 ---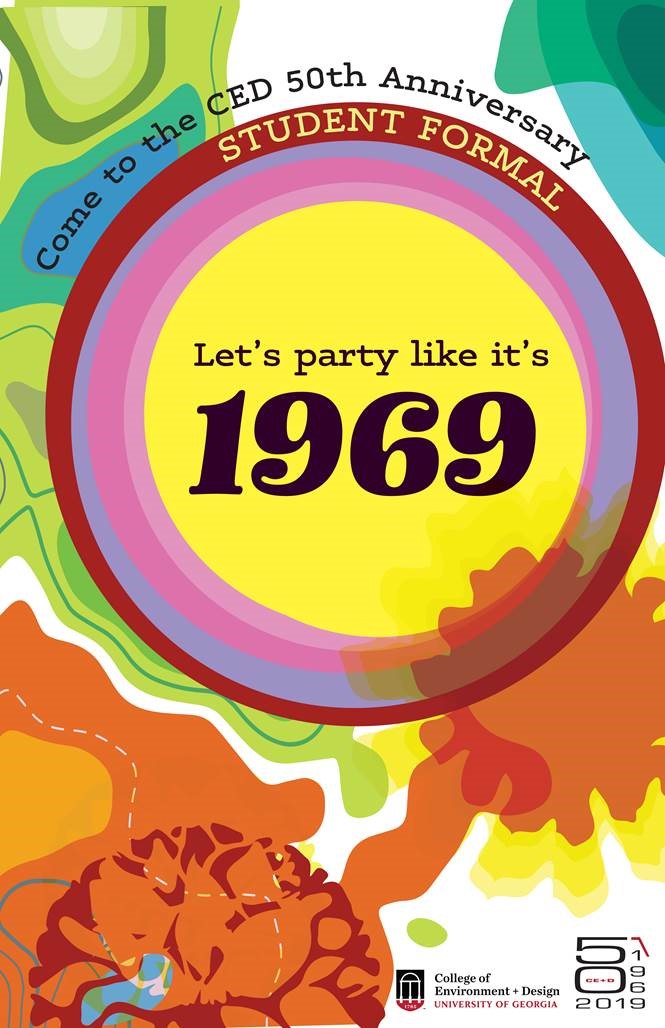 Students, join in celebrating the college's 50th anniversary! 1969 was an eventful year; Woodstock, lunar exploration, the Beatles, and of course the establishment of the College of Environment and Design!
We are getting groovy and celebrating the students of the college with a fun night of music, dancing, and refreshments! The student formal will be held on November 15, 2019 at The Tree Room from 7:30 pm - 9:30 pm. Tickets are $10 per person (includes drinks for those 21+) and can be purchased here: https://gail.uga.edu/events/ced/50th-student-gala. Tickets are only on sale until November 11, so don't put this off! Plus-ones are welcome but not required. The attire is semi-formal/cocktail, however, if you're feeling extra groovy, feel free to dress like its 1969!